"God's in His Heaven. All's right with the world."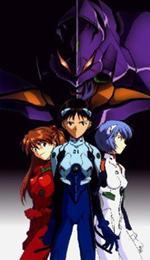 Introduction by Jeremy Lapus
I first read about Neon Genesis Evangelion in Animerica magazine back in 1995. During this time, I was already familiar with GAINAX, given that Aim for the Top! Gunbuster was (and still is) among my all-time favorite anime titles.
At first, I was reluctant to watch Evangelion because Animerica gave it mediocre reviews. But when a friend of mine showed me volume 3 in early 1997, I was stunned. This anime was just as technical as Gunbuster, yet more inspiring than The Wings of Honneamise. Animation is crisp and superb -- qualities barely found in anime TV shows these days.
Right now, I'm beginning my collection of EVA stuff such as videos, soundtracks, posters and model kits. I might even get the special coffee as well. :-)
If you'd like to talk about Neon Genesis Evangelion, feel free to sign my guestbook or drop me a line. Thanks.
Why 3:16?
Since GAINAX has been using plenty of Biblical references for Evangelion, I thought of using 3:16 (after John Chapter 3, Verse 16 of The Holy Bible), which people like to use in most major sports events.
EVA 3:16 is also a parody of World Wrestling Federation Champion Stone Cold Steve Austin (Austin 3:16). :-)

Prepare for a Major Impact.
September 11, 2001 - A Day Which Will Live in Infamy. On this day, unknown terrorists hijacked four airliners and crashed them in the East Coast - one near Camp David, PA; one at the Pentagon in Washington, DC, with up to 800 feared dead; and the worst being in New York, NY, when two airliners crashed and destroyed the twin towers of the World Trade Center. The feared deathtoll may be at least 10,000. No one has claimed responsibility, but this incident will surely not end without justice.
The Red Cross is calling for people to donate blood in this time of need. You can find a donation center close to you by calling the Red Cross at 1-800-448-3543.
The Perfect Grade Returns. After 3 1/2 years, Bandai has re-released the greatest replica of the EVA-01. Since its original release in 1997, the Perfect Grade Evangelion has been the most coveted item among all Neon Genesis Evangelion-related merchandise. And it was the first (Gundamaniacs take note) of Bandai's Perfect Grade model kit series. Own a piece of anime history by ordering yours at HobbyLink Japan while supplies last!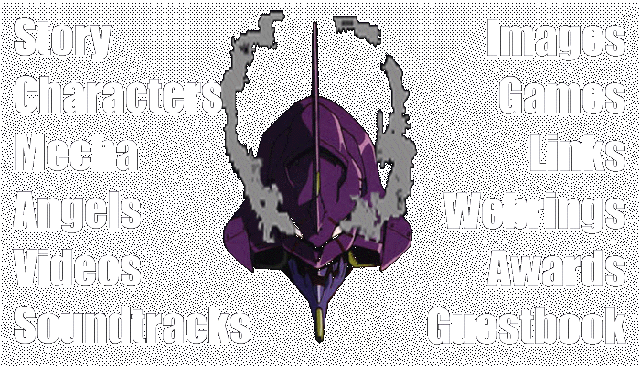 [ Story | Characters | Mecha | Angels | Videos | Soundtracks ]
[ Images | Games | Links | WebRings | Awards | Sign My Guestbook ]
Sign My Guestbook
View My Guestbook
You are visitor
since 14 May 2000 (counter reset)
Over 50,000 visitors since 23 December 1997.
This webpage is best viewed with
or
.


Join the Blue Ribbon Online Free Speech Campaign!
© 1995-96, 1997 GAINAX/Project EVA/TX/NAS
Webpage © 2000 Jeremy Lapus
Special thanks to Horacio Makabenta, Jon Mallari and Hidari Jingoro.
All images used with permission from GAINAX.
This webpage can also be found at the Evangelion section of the


Anime Web Turnpike

Submit your page to 34 popular sites for free, using one form!
Currently playing Cruel Angel's Thesis (Director's Edit Version). (N. Oikawa/H. Sato)