TRANSFORMERS CAR ROBOTS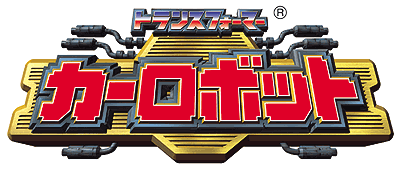 CYBERTRON-NET TOLLBOOTH
NEWS
February 2001

Robots in Disguise. That's right -- Transformers Car Robots will hit the US this June at a toy store near you under Hasbro's new line Transformers: Robots in Disguise. Recently unveiled at the 2001 New York Toy Fair, the toys will have packaging that reflects shades of G1 nostalgia. And as predicted, names will be changed to original G1 names such as Optimus Prime (Super Fire Convoy), Megatron (Gigatron) and Prowl (Mach Alert). (Source: bwtf.com)
More Links Added. Including Project: Steelskin, a perfectly-made DeLorean Autobot. You got to see it to believe it!
Upcoming Toy Reviews. God Magnus, God Fire Convoy, Super Wild Ride, Super Mach Alert, Super Speedbreaker, Black Battle Convoy and Brave Maximus. Plus the Kabaya Transformers DX Fire Convoy.
Please note that many of the Tollbooth's entry points are still under construction. But as a starter, here are some images from the official Transformers Car Robots information book (Keibunsha, 2000, ISBN4-7669-3562-4). I apologize if some of the review pages don't have pics, as my colleague returned his digital camera before I had a chance to do any more pictorials. It will take a while before I can set up my reliable 35MM Canon EOS and a suitable spot for this month's pics.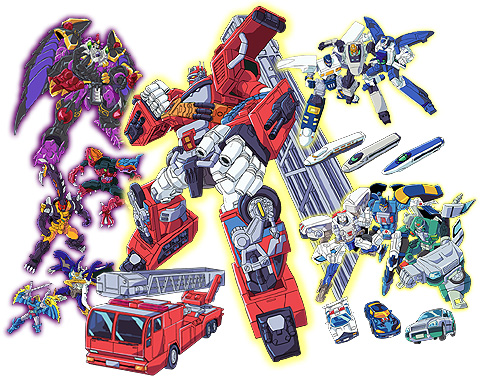 since 23 January 2001.


Moderated by Jeremy Lapus and Arthur Aldeguer
Powered by Microsoft FrontPage 2000.
Optimized for Microsoft Internet Explorer.
Original images taken with a Canon PowerShot S100 Digital ELPH and a Canon EOS 50.
Original scans taken with an Epson Perfection 636U.
© 2000 Transformers Production Company, Inc./Takara Co., Ltd./TV Tokyo/NAS
Webpage © 2001 Area Seven Productions
"Hono no Overdrive" ("Blazing Overdrive")